What happens to your content after you die?
What will happen to the content you generate after you die?
That was the key question behind the core conversation "Who Will Check My Email After I Die?" The conversation was moderated by John Romano of Capstrat and Matt Ludwig of mLdesign, who discussed what happens to your "digital assets" should the unexpected happen.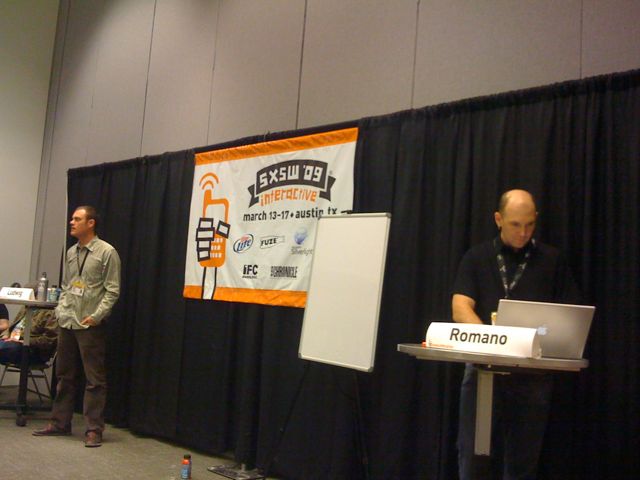 One part of the issue is the terms of service of sites such as flickr, Facebook or any other social networking or sharing site. Romano provided Flickr as an example because their terms of service state that the account will be deleted should they find out a person has indeed passed away. One concern that arose was what a family member could or should to retrieve the digital data a loved one may have left behind. Romano and Ludwig suggested they could contact the company, but it is more difficult with major sites whereas a smaller social network community might be more willing to allow someone to retrieve the data.
Sites like Great Goodbye send out an email to the recipients of your choosing after you pass away, but for a fee, of course. Nonetheless, Romano said some consider it to be a good thing to do to provide closure and access to your friends and/or family. It could also be a way to tie loose ends such as if you happened to get in an argument with someone and then you or they pass away the next day without having resolved an issue.
Nonetheless, there were some members of the audience who argued that there is enough "noise" on the web and allowing accounts of those who passed away to remain might just clog up servers. Another audience member said privacy is still important, even after a person dies. Not everyone may want their information shared after they pass away.
Another attendee said there are two streams of content: assests and memories. Family members may want those memories such as images you may have posted onto Flickr, for example. However, when it comes to assests, those that generate revenue, for example, could have their Creative Commons licenses changed so offspring can receive compensation.
Because digital content stored on the web is so new, there are not many answers to whether sites should archive data of those who have passed away or allow families to access it.