Preview: Are PR Agencies a Dying Breed?
We live in a digital world where information flows like wine and bloggers instinctively flock like the salmon of Capistrano.  In an age where TMI blogging and DIY  reporting are becoming the norm, will PR agencies be put on the back burner? On March 15th, the SXSWi panel, "Are PR Agencies a Dying Breed," will discuss the Pros & Cons of public relations in the digital age. The panelists include Karly Hand, owner of Karly Hand a freelance graphic and web design business; Erin Portman, creator and consultant of Erin Portman PR; Brian Solis, creator of the blog PR 2.0; and Peter Shankman, president of HARO.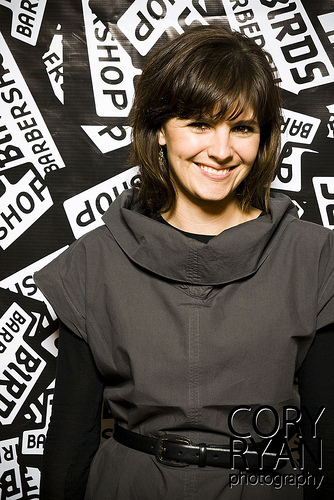 For the past decade, panelist Erin Portman has created and implemented award-winning public relations programs from coast to coast. She began her journey in PR as a a member of the Orlando-based team that launched the Disney Cruise Line, and its first ship, Disney Magic, in 1998.  A year later, she joined two other co-founders in Los Angeles to create a start-up public relations agency, CarryOn Communication. In 2002, Portman became the Account Supervisor at Cohn & Wolfe, Young & Rubicam's creative boutique agency in Los Angeles. Portman joined the Austin community in 2004 to start her own PR consulting agency, Erin Portman PR. Erin Portman PR has worked with locally based Birds Barbershop, Flexjet, Hilton Hotels, Teleflora and Massage Harmony, among others, to create and execute notable PR programs.
To get a better perception on how public relations is being implemented in the digital world, we asked Erin Portman a few questions.
Q: What do you think are the most influential digital trends and tools reshaping the PR industry?
A: I think that the strongest digital trend influencing the PR industry is Twitter. It enables you to stay on top of up-to-the-second trends and what is making news, which are both at the core of what we do. What's more, you are able to follow media and gain more insight into what makes them tick while providing a platform for building those critical relationships.  
Additionally, the growing popularity of online news sites and blogs have greatly expanded PR opportunities beyond traditional media. One of my colleagues recently commented on how, just a few years ago, a web-only placement for her client wouldn't "count," but now they are considered just as powerful as printed stories. 
Q: How are social networks transforming marketing and communication strategies?
A: Rather than relying on third-party endorsements from the media, social media enables companies to speak directly to their customers. While this does allow for an incredible amount of feedback, social media can also be risky.
The most recent example of this is with Skittles. They recently converted their homepage to be a direct Twitter feed and were immediately flooded with comments, some of them so negative that they quickly switched to a much safer Facebook page (and some argue if it was quick enough). More companies will likely follow this trend of incorporating social networking tools into their websites, but hopefully with more caution to the possible repercussions of such moves
Q:  Journalists are now able to accomplish necessary research they might need by simply using the Web without having any contact with a public relations agency. How is this affecting PR agencies? Are relationships between journalists and PR professionals slowing dying because of this?
A: Just because something is posted online doesn't mean it's true. Any journalist worth their salt prefers to get their facts and executive quotes for their story directly from the company. As a PR professional, it is more than important that ever to maintain a user-friendly online newsroom, complete with news releases, fact sheets, backgrounders and photos, so we can meet their deadlines while making sure they have all their facts straight. 
While providing media materials is certainly important, that is not the only function of PR. We identify stories and news within the organizations we work with and use them to showcase how they are worthy of discussion. It is a pretty crowed marketplace out there, and our job is to break through the noise. 
Q: What is the most underreported trend in PR and digital media that you think deserves more attention?
A: The New York Times recently announced an interesting pilot program where they are now publishing reports from local citizens, with the oversight of New York Times staffers, on the paper's blog (http://tinyurl.com/czxbro). 
One of the biggest challenges newspapers face today is how to make money online. This new approach is interesting as it is a case of a paper working with local bloggers – who are more than happy to do free reporting for the exposure or the opportunity to share their voice – to help develop their own online communities and, hopefully, drive more eyeballs to its site. We'll see if it works.
Q: With your success in PR, what are the most important things you learned in the industry through experience that you did not learn in school?
A: PR can't be recreated in a petri dish. There is nothing that replaces real world experience, which is why it is critical for students to do as many internships as possible. It is also valuable to actually work in media – such as at a magazine, newspaper or TV station, before they graduate so they really understand what makes news.
Q:  Do you think Austin has growing opportunities for PR? 
A: Austin is a very do-it-yourself kind of town, and it tends to be dominated in the tech and video game industries. That said, I think that getting a job at a PR agency affords those new to the industry the opportunity to work with a variety of clients so they can get a better idea of what type of companies inspire them the most (which is when many decide to move in-house and work for them exclusively).
Q: What's next for the communications industry?
A: The communications industry has always been dynamic, but those who adapt and find ways to take advantage of new technologies will rise to the top. I don't know what's coming next, but I am excited to see how it can make me more efficient and effective in my work.