The Effects of Twitter on News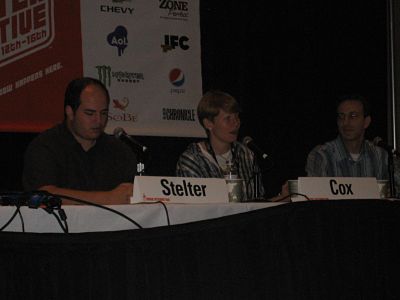 More than any other social media, Twitter has had a profound effect on news. I personally was most looking forward to the SXSWi core conversation about this very topic. It didn't disappoint and it's a conversation every news director should be having with his or her newsroom.
This particular discussion featured some heavy hitters in the world of social media: GQ's Ana Marie Cox, Brian Stelter of the NY Times and Brian Dresher of USA Today. They covered Twitter policies, Twitter branding and reaching out to readers or viewers via Twitter.
"Twitter is the two-way street that other things have not been like," said Cox.
The panel agreed that Twitter has improved reporting. Stelter said it allows reporters to tap into the audience and, in turn, the audience helps with the story. The NY Times is allowed to use Twitter as a resource to find people for a particular story, however they are asked to do so in moderation.
Another topic that has been an issue of debate in newsrooms around the country is personal tweeting from a company account. Dresher said USA Today has a blogging policy which covers Twitter, since it is a micro-blogging site. Cox and Stelter said journalists just need to be careful and not go too far with personal tweets. They joked that it's okay to way up early in the morning and delete a few things from the night before – before anyone else sees them.
The final key point was that Twitter allows journalists to represent the company brand. It allows them to interact with the community, build a fan base for their news organization and, in turn, engage a personal brand as well. It's a win-win if newsrooms and journalists can carry it out correctly.
This core conversation was only 20 minutes long, but I feel it was the best 20 minutes of the entire SXSWi conference. This is a key topic to be discussed in newsrooms around the country. They can no longer afford to continue falling behind the curve.