The Art and Science of Seductive Interactions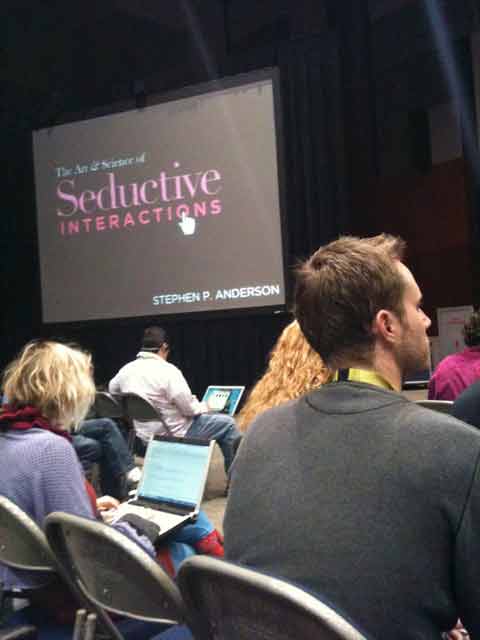 Stephen Anderson gave an initial disclaimer when beginning his session, "The Art and Science of Seductive Interactions."  His background is in design, so his education in the actual 'science' part is minimal.  He said he focuses on the art of seductive interactions, but that science does play an integral part (i.e. psychology, linguistics, neuroscience) in understanding human behavior.  Anderson discussed how there are basic human characteristics that designers can tap into in order to 'seduce' your audience.
Anderson recommended incorporating the following attributes into your designs:
Sensory integration-any time you appeal to more of the senses, you get more attention
Social proof-you're more likely to follow what others that are similar to you are doing
Novelty-it's new and it's cool
Sequencing-break it down for people (i.e. steps, phases)
Challenges-challenge people to go to the next level
Status-You're cool if you complete the challenge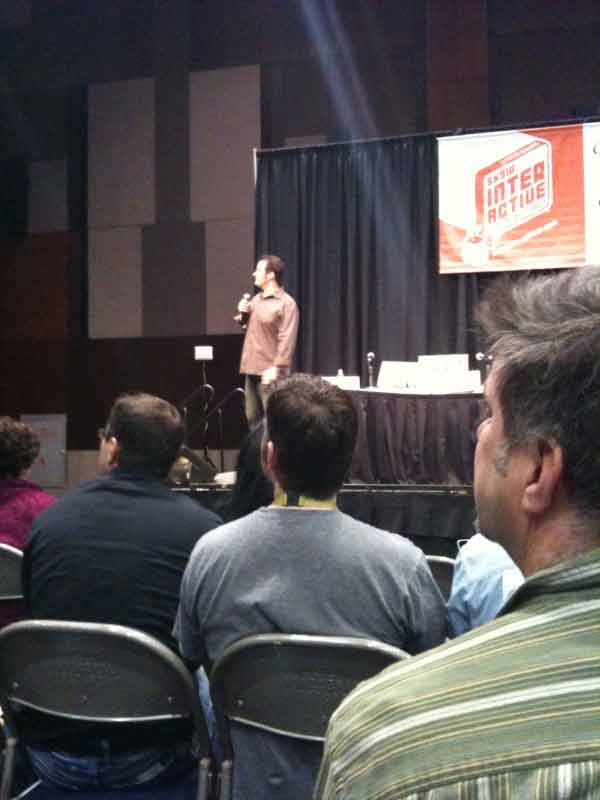 Anderson broke down the session through something we all understand (or try to understand):  dating.  He associated creating seductive design interactions with things you should do/be when you're dating:
Get to first base with your users > User experience:  visual imagery, feedback, increasing the motivation to follow through with a product or service
Be mysterious and intriguing
Play hard to get
Lighten up! (playful, fun language)
Take a chance
Be frisky
Give gifts and pleasant surprises
Overall be innovative, produce quality designs and pay attention to basic human traits that will help you to be effective and successful.  Whether you're selling a product, a service, a website, whatever; you need to produce quality designs that will seduce  and lure your audience.