Mark Cuban & Avner Ronen: Pay TV vs. the Internet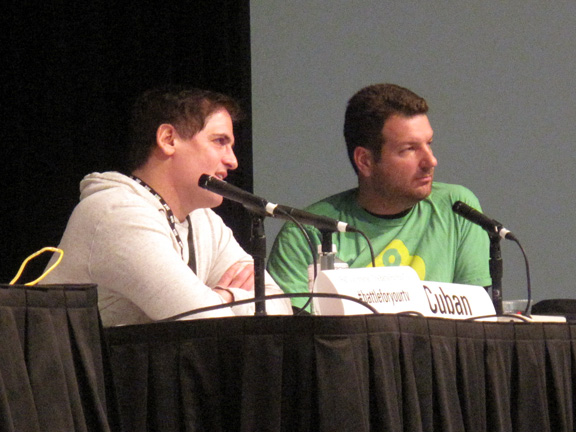 Mark Cuban, owner of Dallas Mavericks and general rich guy, and Avner Ronen of Boxee duked it out on this panel about Pay TV vs. the Internet. The conversation started out contentious and stayed that way throughout, even with a break for a fire alarm (luckily it was false).
Cuban's position was that the Internet would never be the primary delivery channel for video and Ronen disagreed. Ronen's point was that the Internet is an open platform, which will provide the opportunity for more innovation. Cuban interrupted throughout, asking Ronen to provide current examples of successful business models. My feeling is that this idea of forcing the business model issue at this point is very premature. There are many examples of emerging models that do not put the burden of profitability (or even revenue) at the early stages.
I was intrigued by the fact that Cuban had been on a SXSW panel two years ago with Michael Eisner. At that time, he was representing the new guard. Now the roles have changed, and he seems to be married to the old cable TV model, no doubt driven by his launch of HDNEt.
The clip below is a sample of the conversation: