GREAT EXPECTATIONSi
Disclaimer:
This post may contain usage of the adjective "crunk" or its derivatives. The author is aware that any use of "crunk" or its derivatives may/will make this post both dated and lame. However, whether he be ironic or just lazy, the author has ignored the potential negative fallout from the use of "crunk" or its derivatives in effort to avoid the use of the adjective "stoked" or its derivatives.
So I am pretty stoked crunk about the SXSWi schedule and events this year. I will be attending on Saturday, Monday and Tuesday and am already suffering from panel-conflict-anxiety. So many good panels stacked at the same time!
Do I want to attend "Comedy on Television and the Web" on Saturday at 5:00 or "Politics, Technology, and Pop Culture"? *chest begins to tighten*
or
?
*finger tips numbing*… oh my.
Maybe being crunk is a bad idea.
I have barely been able to even wrap my head around Saturday so far, and none of my panel selections are firm, but I am excited about these two politically focused panels.
Tentative Saturday panel plans (please don't hold me to this… I don't need that kind of pressure) are as follows:
11:30 am · "What your Startup Can Learn from Barack Obama and Howard Dean"
This panel features Scott Goodstein, CEO of Revolution Messaging LLC, who was the "External Online Director for Obama for America, and developed the campaign's social networking platforms." Impressive.
Clay Johnson, Director of Sunlight Labs, who "was one of the four founders of Blue State Digital, the progressive left's premier technology and online strategy firm…" and "was also responsible for Barack Obama's Web presence" will  be present.
This looks to be a very interesting panel. Hopefully I'll learn how to get my idea elected president.
Crunk.
Then at 5:00 pm the "Politics, Technology, and Pop Culture" panel is looking pretty good.
I'm looking at you, Lessig.
This panel not only features Lawrence Lessig(Stanford Law School) , Mark McKinnon (Public Strategies Inc) , Dan Patterson(ABC), and Amber Ettinger (Obama Girl), it hints/promises at "offering a glimpse into the future of global politics."
Do they have a magic eight ball on the panel as well?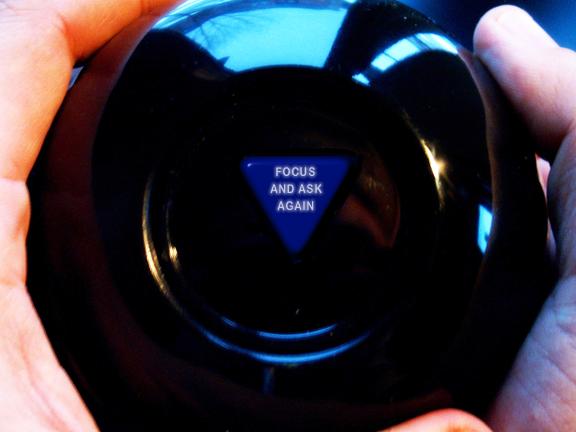 +
+
=
CRUNK/bizarre?
Lots to look forward to.
Remember, this panel is in direct competition with the "Comedy on Television and the Web" panel… so we'll see what happens.