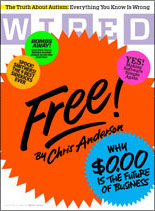 I look forward to SXSWi all year long. When it's over I'm sad. I've attended for years, and it just keeps getting better and better. This year, I am very excited to hear from Chris Anderson, editor of Wired and author of the book The Long Tail and the upcoming title Free. Anderson has a way of making sense of new business models, and has a good grasp of the effects of Internet technologies on the future of media. His ideas have been some of the most influential to my teaching. Anderson is the keynote on Tuesday. Looks like he's also on a panel later that day "Rebuilding the World with Free Everything."
Some people that I have seen at past SXSWi's and look forward to seeing again this year are the brilliant and talented Henry Jenkins (Convergence Culture) and Kathy Sierra (Creating Passionate Users). They both have a strong appreciation for theory, but brim with enthusiasm about the potential of new technologies. Sierra's mantra of "creating passionate users" is something that I try to reinforce in the computer lab. Jenkins is on a panel entitled "What Can We Learn From Games" on Monday at 11:30, and Sierra is on "Change Your World in 50 Minutes" at 3:30pm, also on Monday.
Another panelist that is a huge rock star to me is Lawrence Lessig. Author of several important books about copyright and privacy in the online age, Lessig is one of the most forward thinking legal minds of our time. He always does an engaging and thought-provoking presentation. Moving into the political reformation realm now, Lessig is on a panel entitled Change v2 on Saturday at 11:30am.
Local and friend Robert Quigley Internet Editor at the Statesman is on a panel entitled "Old Media Finds New Voice Through Twitter." This should be a fantastic panel, as Rob (@statesman, @robquig) has been doing some amazing things with social media at the Statesman. They are definitely one of the leaders in creating community in this manner. I first heard about Twitter at SXSW 2007, and it is completely amazing how it has propagated, most via word of mouth, over the past two years. Rob's panel is Sunday at 3:30pm.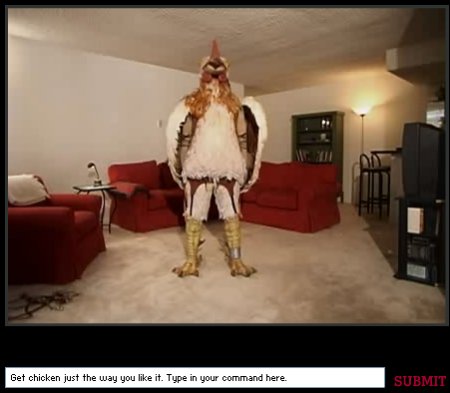 So, I see from the big schedule that Alex Bogusky is talking on Friday at 5pm. That's a gem. He's the Bogusky in Crispin Porter + Bogusky. They do some of the most innovative online and interactive advertising. To be quite honest, I often steer clear of the advertising and "monetizing" panels, but I sat in one a few years back with an employee of CP+B, and was blown away by their true appreciation of the online ad environment. They have done cool things with Volkswagen GTI, Burger King's Subservient Chicken and the Simpsonize Me site.
Here's a random list of other rock stars appearing at SXSWi: Heather Armstrong (Dooce), Danah Boyd (Microsoft Research), Chris Brogan (New Marketing Labs), Daniel Burka (Digg), Burnie Burns (Roosterteeth), Jonathan Colton (musician), Elisa Camahort (Blogher), Leah Culver (Six Apart), Drew Curtis (Fark), Molly Holzschlag, Tony Hsieh (Zappos.com), Tara Hunt (Citizen Agency), Jeff Jarvis (new book "What Would Google Do?"), Stephen Johnson (outside.in), BJ Novak (The Office), Jeremiah Owyang (Forrester Research), Meredith Scardino (The Colbert Report), Gary Vaynerchuk (Wine Library), Jeffrey Zeldman (Happy Cog Studios). And, of course, Bruce Sterling..he's the visionary in residence.
And, if you'v got some extra time in your schedule on Monday around 10am, I'll be participating on a panel entitled "Gaming As a Gateway Drug: Getting Girls Interested in Technology." Special thanks to my former student and rock star Dee Kapila, who works for the non-profit Girlstart, for inviting me to be a part of this conversation. I'm excited to share my experiences with teaching young women technology skills and see many of them go on to careers that engage technology.
I'm also excited to attend with my students. It's so much fun to see them engaging with these concepts, seeing the people we talk about in class, having amazing insights. There's no better way to spend Spring Break. There's so much to see and so little time. See you at the convention center!